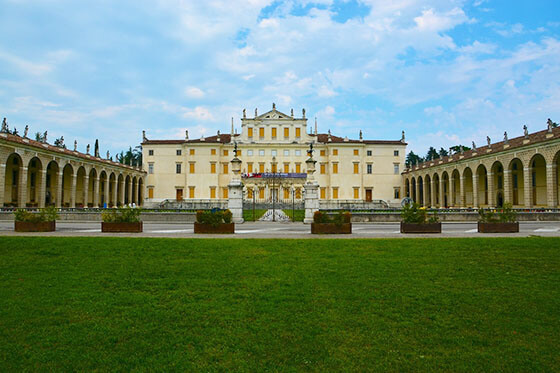 Villa Manin
The last venetian Doge Ludovico Manin built this large and beautiful mansion according to Palladio's instructions, who was able to blend harmoniously architecture and environment.
After the Venice fall, the mansion was used by Napoleon as general headquarters. Here Napoleon drew up the Treaty ofCampoformido, by which yielded the Venetian territories to Austria.
The mansion is used nowadays as an exhibition place, accommodates an important center for the inventory and recoring of the cultural and environmental heritage Friuli Venezia Giulia, where, after the local earthquake, was annexed a school of restoration.
More info about Villa Manin.
Follow the path to reach Villa Manin from our Hotel