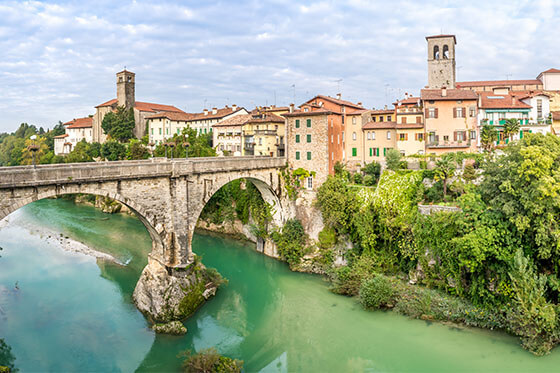 Cividale del Friuli
An ancient centre of pre-Gaelic period, from the first century BC it has been a part of the Roman colony, which had been named by Julius Caesar as Forum Julii.
The Huns destroyed Cividale del Friuli in the 5th century AD, however Albonio makes it the capital of the first Lombard Duchy in 568. The town had been run by the French, by the Patriarchs from Aquileia, by Venice and by the Habsburg Empire.
It is important to visit the Dome, the Christian and Archaeological Museum, the small jewel which is the Lombard Temple and, lastly, we suggest you to walk on the imposing Devil's Bridge, which is one of the symbols of the town.
Follow the path to reach Cividale del Friuli from our Hotel